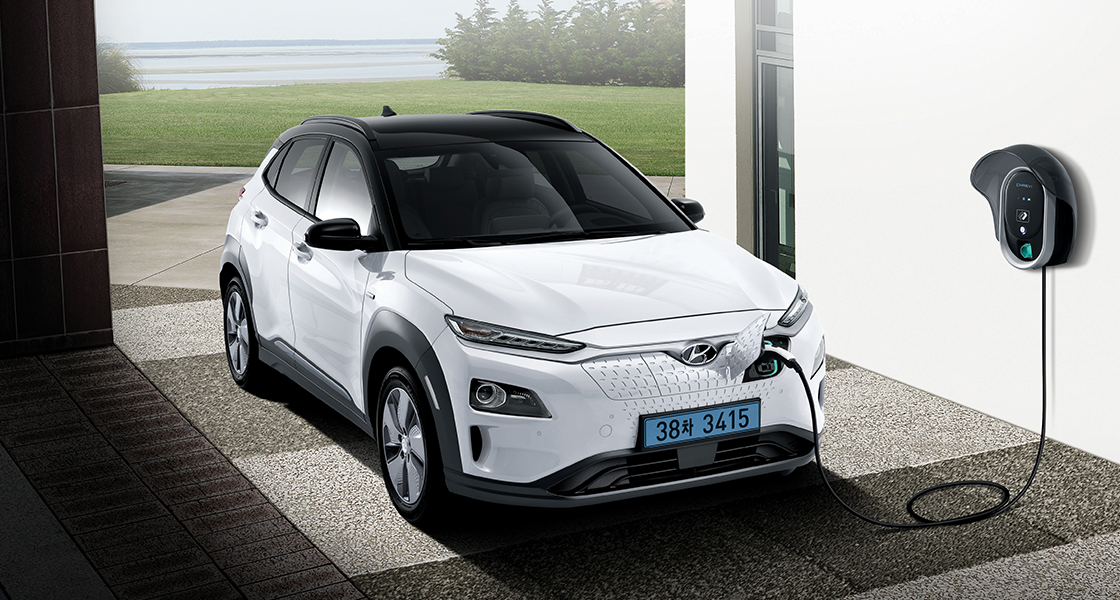 Rosen Kenosha is changing the game when it comes to electric vehicles. Whether you're tired of stopping for gas or don't like the frequent oil changes in a gasoline vehicle, Hyundai EV is the way to go. At Kenosha Hyundai, we offer the most fuel-efficient electric vehicles in the market. You can't go wrong with choosing a new Hyundai electric car. From vehicles like the Ioniq hybrid to the Sonata hybrid, you're getting unrivaled fuel economy and mileage.
So how does it all work? Electric vehicles don't use an internal combustion engine to operate, unlike gas-powered vehicles. Instead, they are outfitted with a rechargeable battery pack and electric motor. EVs drive along the roadways without producing harmful exhaust emissions and don't generate much noise. When EVs receive energy from the charging station, it stores that energy into a battery pack. The battery powers the motor, which allows the electrical parks to work together and move the wheels.
Electric vehicles are evolving and quickly gaining popularity. There are many advantages to owning an electric vehicle such as lower fuel costs, improved fuel economy and reduced emissions.
Better Fuel Economy and Reduced Costs
Electric vehicles use less fuel compared to traditional vehicles because the electric-drive technologies utilize regenerative braking, which recaptures energy that otherwise would've been lost during braking. As a result, this boosts vehicle efficiency and allows EV's to achieve more miles per gallon than a gas engine vehicle. As battery technology continues improving, the cost per mile for driving electric vehicles is much less expensive than gasoline vehicles.
Also, electric cars are lighter, meaning they can achieve faster acceleration. If fuel efficiency is the main priority, we recommend the Hyundai electric, Ioniq hybrid. It's rated at 54 MPG city and 60 mpg highway, making it the most fuel-efficient vehicle in America.
Since electric vehicles don't use oil, they no longer need oil changes. Thus, you'll forgo most repairs and maintenance that are associated with a gas engine. Not to mention, electric vehicles are easier on the brakes meaning fewer brake replacements are required.
Environmentally Friendly
With electric cars, you'll cut greenhouse gases and reduce smog pollution to protect the people around you and the planet for many years to come. Fully electric vehicles don't have an exhaust system, meaning there are no emissions. Since you aren't pumping fumes into the air like traditional vehicles, electric cars will allow for cleaner air. In addition, gasoline is harmful to the environment. Thus, electric cars are powered by only natural and renewable resources such as wind, solar, and water power.
Tax Credits Available for Electric Car Owners
Many states like Wisconsin provide tax credits to electric vehicle owners. That's because the government rewards people who are looking to improve the environment. You can get up to a $7,500 tax credit for owning certain electric vehicles. Luckily, some of the most popular Hyundai vehicles like the Ioniq electric and Kona electric are eligible for a full $7,500 federal tax credit.
Find Our Selection of Electric Vehicles at Rosen Kenosha!
Are you looking for a trustworthy Hyundai near me that offers the best electric vehicles? Stop by our Rosen Hyundai to view our vast selection of hybrid models. Or feel free to contact our sales rep to answer any of your questions regarding electric vehicles. Rosen Hyundai Kenosha has a charger on-site in order to sell and service electric vehicles, so you should feel confident buying or bringing your EV to us! We're located at 6701 120th Ave, Kenosha, WI 53142. Call us at 888-668-9528.